Never happens that a full hour is gone and I didn't check my phone!
Unless I am asleep of course!
Most of us can relate. Especially the millennials (and teens)!
But with time and a little knowledge, I don't feel as much guilt overusing my phone and procrastinating as I used to. 
Why? you ask!
Because over the past few months I've come across certain platforms and apps that make the best of my time and make me coin on the side as well. How cool is that? 
With great technologies comes great opportunities. 
So without chitty-chatty let's dive right into the ways to make money from your phone –
1: Doordash
Doordash lets you deliver food at your convenience. DoorDash is an on-demand restaurant delivery app through which users can place an order for food from their favorite restaurants, and a delivery person (A.K.A "a dasher") hand-delivers it to their doorstep.
Don't have a car?
No Problem! DoorDash doesn't require you to own any type of car to make the deliveries. You are free to use bikes, scooters, motorcycles or even by foot. As long as you can commute independently and meet DoorDash driver qualifications, you can be a 'Dasher'.
The DoorDash website claims drivers can make up to $25/hour. However, you are guaranteed a minimum of $10 per hour.
If you think this is something you can do in your free time then become a Dasher Start delivering today and make great money AT YOUR OWN SCHEDULE.
2: Swagbucks
Obviously, I'm gonna mention Swagbucks Y'all! The things you can do in Swagbucks in your free time and make money at the same time is insane!
Swagbucks is another great money app to earn some easy cash for just pushing a few buttons in your free time. I personally use it and usually make up to $30 per survey while watching TV, and it does add up.
They'll even give you a $5 welcome bonus!

3: Invest with Acorn – $5 free bonus
Acorns is an investment app that allows you to invest as little as $5. The only micro-investing account that allows you to invest spare change.
Set up in under 5 minutes and automatically add money to your diversified portfolio, built with help from a Nobel laureate. Acorns is a super simplified way to invest with minimal risk because you'just investing spare changes. More than $1 billion has been invested already.
Once you get the process automated, Acorns investments make your digital change work for you. I downloaded it and within a year I had $1100 in my account.
4: Ebates
Ebates is literally the best thing that's ever happened for those who shop online (whether too frequent or once in a while). Ebates gives you free cash backs for the stuff you normally buy online with no extra charges.
Ebates also offers a $10 welcome gift for the new users, so make sure to sign up using this given link for Ebates.
5: Survey Junkie
Survey Junkie, as the name suggests is a survey site which pays you to answer some super easy-peasy lemon-squeezy questions!? Survey Junkie😕 This is a free survey app for your phone that pays you to take online surveys, participate in focus groups.
And its TOTALLY free to join and they don't charge anything to be a member (they will actually pay you in cash via PayPal)
Survey Junkie pays up to $50 per survey, and many of them take less than 5 minutes to complete. It is one of the highest paying survey sites that actually work. Click here to start making extra money
6: Swag IQ
SwagIQ is the new trivial app that pays you to answer super easy questions. SwagIQ was created by Swagbucks, a legitimate reward site that pays users in return for the completion of fun tasks.
Click here to download the Swag IQ app and start making money
7: Lending Club
Have some extra cash saved? Put it to a good use. INVEST!
If you really want to speed up your earning engine, beyond just a savings account, consider becoming an investor with Lending Club
By investing with Lending Club, your money goes towards issuing different types of loans to other people that help that'll help them get out of debt, start businesses, get auto loans and finance or medical care.
To be clear, Your money isn't going anywhere. Rather your money will be growing incredibly fast. Lending Club offers a competitive average return of 5.06 to 8.74%.
QUICK LOOK
Peer-to-peer lending, which matches borrowers with investors

$25 minimum investment

Average returns between 5.06% and 8.74%

Personal loans up to $40,000; Business loans up to $300,000; Medical loans up to $50,000

Best suited for good-credit borrowers and investors wanting to make money
Better start investing now and boost money for your retirement.
8: Trim
Saving money is not that easy. Leave that to Trim
Trim users saved over $8,000,000 in the last month. I personally love Trim because you can get your top savings results in less than a minute. You can effortlessly link your financial accounts and Trim will work on it and can save almost  $200 in a few days of signing up!
And the best part of trim is, there's no fee for this! Because there's no fee for this! Signing up with Trim seems pretty straightforward.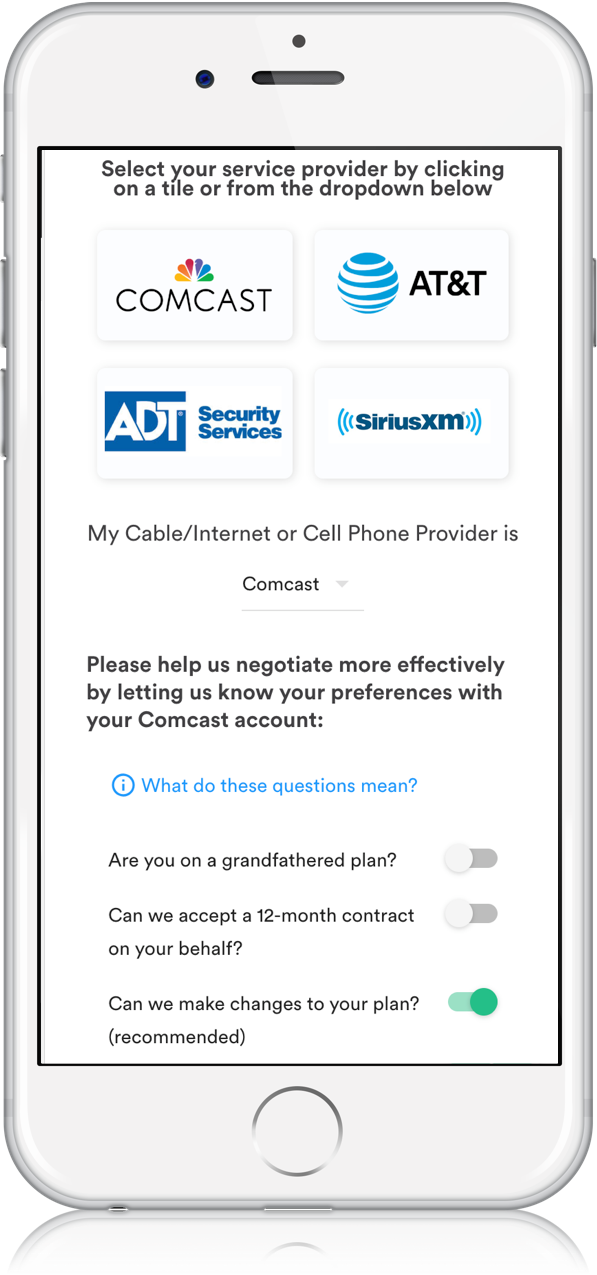 9: My Survey
Discover the Power of Your Opinion and get rewards for gift cards, cash coupons, and vouchers! Get paid for doing surveys for money. The average survey pay-out ranges from $0.5 to almost $1.25.
Surveys usually vary in length with their short surveys lasting for about 5 minutes each (or equivalent to 10 points). Their standard surveys are valued at usually around 1000 points.
Sign up with MySurvey
10: Drop
With Drop, turn those everyday debit and credit card purchases into rewards. Simply spend at your favorite stores, and start earning. As you spend, watch your Drop points add up. Redeem them for rewards at your favorite stores in a tap.
The Drop app tracks your debit and credit card purchases.  And automatically adds Drop points to your account when you spend at certain merchants you've picked from their list.
If you sign-up with our referral link, you'll earn 1,000 Drop points(worth $1).  That's not much, but hey! every "drop" counts.?
11: Vindale Research
Vindale Research asks for information about you so that they can match you with the fitting survey.
Vindale Research asks for information about you that they can match you with fitting surveys. At up to $50 a pop for some surveys and a free $2 just for signing up, it pays to check in daily to see which ones are available to you. Cashouts are through PayPal.
12: Paribus
If you receive purchase receipts in your email then you can easily get a refund for the things you've already purchased!
Introducing Paribus.
This free app will scan your emails for any purchase receipts from dozens of online retailers. You don't even have to know about the price drop in order to get your refund. It is fully automated. It's 100% free and will save you a lot of money. I got a shy of around $35 in the first few weeks of signing up.
To wrap things up,
1: DoorDash
2: Swagbucks
3: Acorns
4: Ebates
6: SwagIQ
7: Lending Club
8: Trim
9: MySurvey
10: Drop 
11: Vindale Research
12: Paribus
I've definitely not covered everything under the sun because having 5 trustworthy platforms is better than 5 million random ones. Obviously, the ones I've selected are 100% legitimate and worthy of your time. So make sure to check out these and you yourself can choose what fits best for you.
But try to use as many methods as possible because one thing I've learned is that doing only one thing won't help. Its all the little things COMBINED that makes much of a difference in your income.